The 2020 Butch Lenton Bush Councils Innovation Award goes to Burke Shire Council
During last week's 124th LGAQ Annual Conference, we announced Burke Shire Council's win of the 2020 Butch Lenton Award in recognition of their innovative use of virtual reality technology to overcome pandemic-related travel bans, which includes a $10,000 bursary prize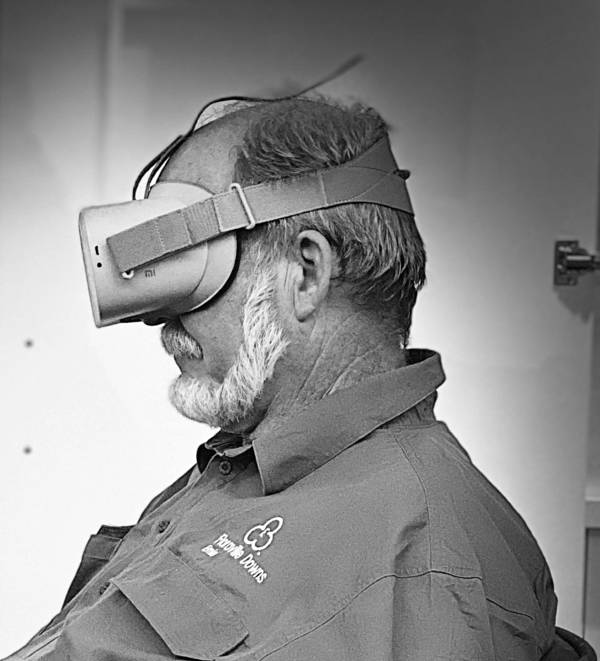 .
The Butch Lenton Memorial Bush Council Innovation Award, a Peak Services' initiative, was created to recognise innovation in Queensland's bush councils and celebrate the contribution the late Mayor of Winton Shire, Graham 'Butch' Lenton, made to his beloved community and local government in Queensland. When the remote shire of Burke was isolated in the Pandemic Exclusion Zone – with nobody in and nobody out for four months – council leaped at an offer to take part in a pilot virtual reality workplace health and safety training program, covering everything from manual handling to working at heights.
Peak Services Managing Director Brent Reeman says Burke Shire's efforts prove that, for Queensland's bush councils, necessity is the mother of innovation.
Roughly the same size as Belgium, Burke abuts the Northern Territory border on the Gulf of Carpentaria's southern coast. Fewer than 500 people live in the far north-west Queensland shire, which has a strong rural base and two townships, Gregory and Burketown.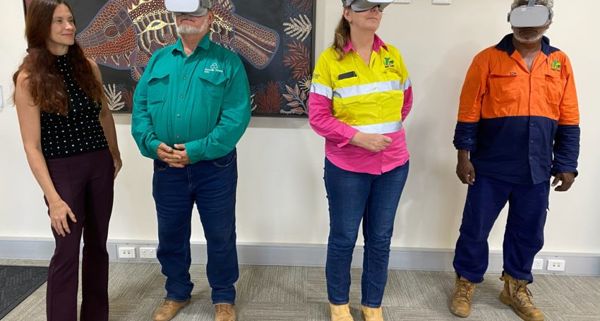 "The COVID-19 pandemic has seen a lot of vital activities curtailed but it's great to salute an instance where travel and other restrictions have actually opened up new possibilities," Mr Reeman said.
"Burnie in Tasmania is almost closer to Brisbane than Burketown is, so our remote councils regularly have to devise clever workarounds like this to keep their workforces and communities informed and safe.
"Anything that reduces the tyranny distance for our bush councils, even virtually, is worth investigating – and, in Burke Shire's case, worth celebrating."
Burke Shire CEO, Clare Keenan, said Council's early adoption of high-speed blue fibre technology into Burketown meant the remote community was ready to connect.
Ms Keenan said when the virtual reality training commenced, "suddenly, the coolest cats at Council were the Workplace Health and Safety team."
"We can train separately by ourselves but, with connectivity, we can expand it to train with somebody in Brisbane – or New York," Mayor Ernie Camp said.
"And, as we know with the gaming world, learning as a team is certainly more exciting than learning as an individual."
Council will use its $10,000 bursary to fund a licensing agreement that will make the virtual reality training more widely available in the community.
Peak Services board member David Foster says Burke Shire's approach could be a game-changer for many more councils.
"This is the sort of initiative that could support all councils and change the face of how we deliver training in remote areas," Mr Foster said.
"We will consider how we continue to invest in this area to further build capability."
Watch this empowering video put together by the team at Burke Shire Council for the award presentation at the Gala Dinner, showcasing the possibility of what this means for remote and indigenous communities across Australia. Well done Burke Shire Council on this wonderful achievement and continuing the legacy of the Butch Lenton Memorial Award.