Five recruitment trends for councils in 2021
It is that time of the year again, when everyone is trying to get a handle on the what the year ahead will look like. And it has never been harder to predict what talent acquisition strategies and workforce planning will be required for organisations to succeed.
In the many articles in the media, there are several key messages - some new and some not so new - in how you should consider attracting and onboarding new staff in 2021.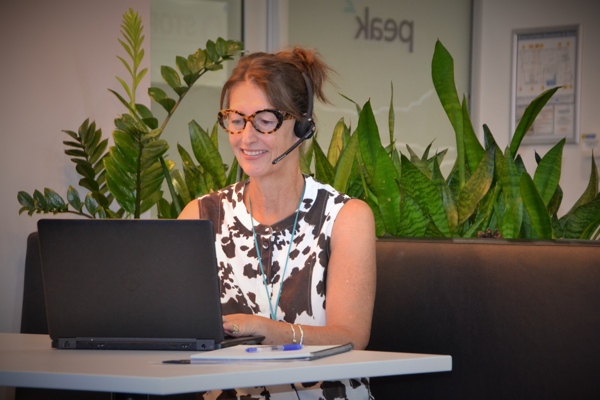 Celia Jones, Director of Recruitment and Organisational Performance, Peak Services.
Technology and remote work
are the new
normal
Some of the new considerations include remote working and the use of technology, which have gained much airtime over the past 12 months.
The idea of a flexible workforce has meant a change in thinking for regional councils. In some ways the positives of remote working have meant that employees in other industries are looking to the regions as a place to base their families for lifestyle reasons. On the other side of the coin, though, many potential candidates are asking why they would have to move their families permanently to a new location when technology means they could service organisations remotely.
Councils with hard-to-fill roles are more frequently turning to the contingent workforce to deliver short-term projects. The current cost of relocation and housing in some areas is making it very difficult to house employees and their families, so hybrid and adaptable solutions will be required in delivering project-based organisational requirements.
O
nline interviews saving time and
money
Technology has also meant that recruitment processes can be streamlined, eliminating the need for candidates to travel for interview to regional locations until the recruitment process is in its final stages. In the current uncertain and costly travel environment, this means savings not only in time but in costs, as online interviews are now broadly accepted by the candidate base.
Staff retention
crucial
in
face of
more
mobile
workforce
The ease of candidates applying to other locations means that councils need to concentrate on retention, and the best way to achieve this is to listen to their employees' concerns and indeed their future ambitions. These ambitions need to be harnessed and encouraged in a realistic way that gives employees certainty regarding their career progression.
Employer value proposition need

s

to reflect

workplace

culture
Workplace culture in 2021 has also been identified as being more important to existing employees and potential candidates. It could be argued that a successful workplace culture has always been the basis of a thriving organisation and its ability to retain and attract high performers, but with information (either rightly or wrongly) communicated in many online forums, organisations will need to focus on getting the right messages to the employee marketplace, and this will be an ongoing challenge.
Having the right advocacy and communications campaign supporting recruitment processes will be critical in 2021. The rise of social media and the 'keyboard warrior' means there will be a battle for some organisations to maintain their employee value proposition, and this will affect the candidate's ability to evaluate their employment options. As the old saying goes "in business, do something right and 10 people will hear about it; do something wrong and 100 people will hear about it". This phenomenon is only amplified by the popularity of social media.
Data and analytics
on the rise, but people need to remain at the
centre
of
recruitment
There is a strong focus in the recruitment sector on data driven recruitment and analytics, including time to fill, costs of hire, source of hire and job acceptance rates - which are all important in assessing the efficiency of a talent acquisition strategy. But the old message of running a sound and consistent process, taking into consideration all the human elements of getting high performers to join an organisation will still prevail. Those organisations that recognise the need for a high touch approach will still gain the best results.
---
For further information regarding recruitment and recruitment process, please call Celia Jones Director of Recruitment and Organisational Performance on 0409 119 561.