Building strong, connected, and empowered communities
By Leanne Tu'ipulotu, Senior Advisor, Peak Services
Local government understands local needs and can best support communities
Local government is well placed to deliver a range of community services that ensures residents of the local government area are connected, have access to a range of services and a sense of belonging and pride in their community. As the level of government closest to the people, councils also have the ability to understand and respond to the needs of the communities they represent.
While councils were traditionally mainly 'roads, rates and rubbish', today's councils have an increasingly broad and holistic role which extends to community engagement and the provision of a diverse range of community services.
Remote councils under pressure to offer community's services and events
Drawing on my experiences managing community services in a metropolitan council, and then working as a Community Services Director in a remote council, the roles and responsibilities vary. The more isolated the council, the greater the diversity of services Council is required to deliver, often with limited resources. Councils face pressure from residents to provide a range of community services however, in a remote community, there is increased community pressure on Council to be the provider of all.
In metropolitan areas, there is access to additional resources such as government agencies and community-based organisations that deliver community services. However, remote councils are often responsible for the provision and management of additional services such as childcare centres, aged care and tourism infrastructure. They are also required to deliver a diversity of community activities and events.
Coordinating the delivery of key community events such as community Christmas celebrations, Anzac Day, Australia Day, Clean Up Australia Day, Seniors Week, boredom busting youth activities, and a variety of arts and cultural activities, plus signature festivals, adds to the demands.
How to increase capacity to deliver community services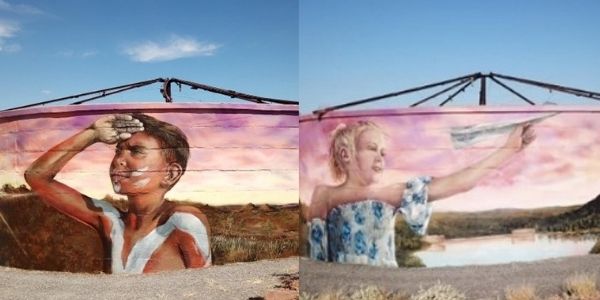 Photo: Joel Fergie
Councils have a key role in building the capacity of local communities and increasing social cohesion. This can be achieved by:
Engaging and partnering with key local stakeholders, for example the local Indigenous community, community groups and local businesses;
Provision of community grants or providing access to community facilities or resources.
Local clubs such as Lions, Scouts or SES are valuable community resources for community events whether that is help with setting up events or cooking a BBQ;
Community halls often managed by Council play a key role as a venue for local activities and a focus for community spirit.
Many councils are also partnering with Arts Queensland to deliver Regional Arts Development Fund (RADF) funding to support the delivery of arts and cultural activities in local communities.
The identification of community assets that have untapped potential can bring quick wins for the community. Such as the old water tank at the Cloncurry Lookout that became the canvas for an inspiring Queensland artist, Joel Fergie. Council engaged Joel to create a mural depicting the region andnthis mural attracts visitors to the region and is a centrepiece of which the community is rightly proud.
Build on existing strengths to empower local communities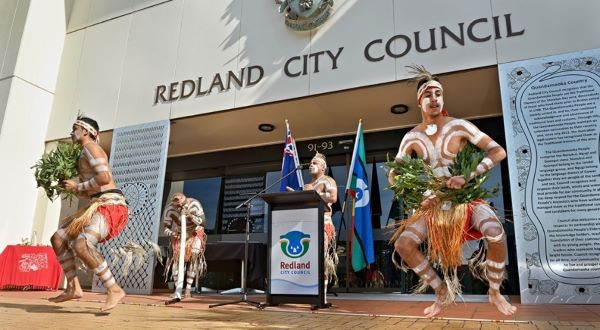 Quandamooka Dancers performing at the Statement of Recognition unveiling ceremony. Photo: Mick Richards.
Managing the community services portfolio in a council often involves complex issues and diverse stakeholders, requiring strategic thinking as well as creativity and sensitivity. Adopting a community development framework enables a planned and purposeful, action-orientated approach. Community development is a sustained activity that builds social connections and enables communities to pool its efforts, skills, and resources to address an issue or achieve a shared goal.
When delivering community development activities, it is important to not work in a vacuum – rather to work with a range of stakeholders representing community knowledge, cultural diversity, civic pride and community leadership. Good community development builds the community's ability to do things for themselves.
Community development is rarely a quick fix. Commencing discussions with the community may rapidly diffuse tensions but finding the solution may necessitate a developmental approach requiring long-term involvement. Community Development activities should always leave the community with stronger links, relationships, and networks with increased capacity for collaboration.
Partnering with local Aboriginal group to establish Traditional Owners
For example, my work in the Redlands enabled a partnership to be formed between Redland City Council and Quandamooka Yoolooburrabee Aboriginal Corporation (QYAC) to establish a Statement of Recognition acknowledging the Quandamooka people as the Traditional Owners of the land and waters of the Redlands.
This Statement of Recognition has been installed at the entrance to Council's administration building in Cleveland. Local Aboriginal artist Sandra Delaney was engaged to design the artwork and QYAC led the consultation with the Quandamooka people.
Assisting in disaster recovery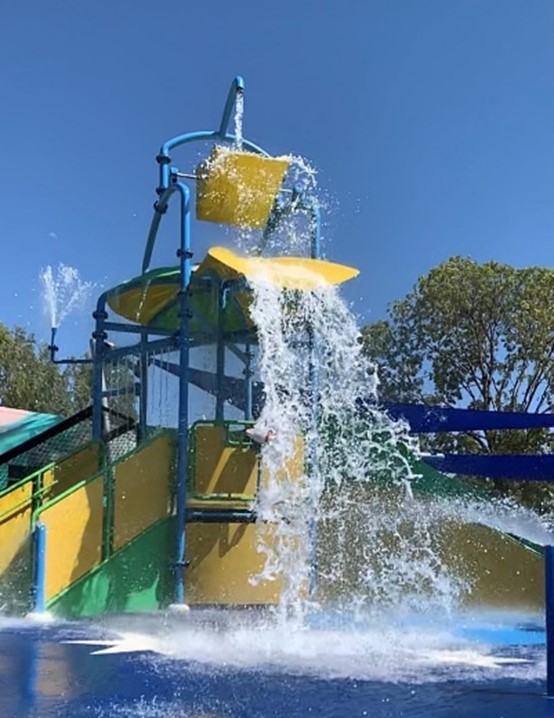 Photo: ABC North West Queensland.
A community services department is also responsible for leading community recovery following a disaster. In 2019 I led the recovery efforts for Cloncurry Shire following devastating monsoonal floods. We developed a community recovery plan to ensure a considered, planned approach to recovery that bolstered the resilience of the community.
Coordinating the local recovery group made up of key stakeholders enabled a coordinated response to assist those affected by the floods, ensuring people had access to information and resources to assist with their recovery from this disaster. It was vital to bring the community together in order to reduce the social isolation people were experiencing following the floods, so diverse range of community activities and events were delivered including mental health first aid training, craft workshops, exhibitions in the art gallery, sausage-making workshop and 'Tom Curtain Outback – We're Still Here' show to mention a few.
Many local businesses were impacted by the floods and suffered financial losses, primarily due to a reduction in visitor numbers to the town. State and Federal Government funding was sought to increase the range of tourism products offered, providing drawcards to increase visitor numbers not only to Cloncurry but also neighboring shires, as tourists travelling through nearby shires also provide an economic flow-on effect in these communities.
This included the development of the World War II Military History Trail, the redevelopment of Florence Clark Park including the construction of a waterpark, and the delivery of the signature Beat the Heat Festival. This festival celebrates the stories and lifestyle that make the Outback so iconic, with festivities including the street party, curry cooking competition, horse racing and live entertainment.
Don't go it alone
From my experience over the past 30 years working in local government and leading the delivery of community services, no two days are ever the same. Whether it is responding to emerging community needs, managing a diverse range of community facilities or developing strategies to drive change in the community, councils cannot do this work alone. Working together and developing partnerships are essential to the effective delivery of community services.
For more information and assistance with community services development contact Leanne Tu'ipulotu, Senior Advisor, Peak Consulting on 07 3000 2158.