A word from Brent, our Managing Director and CEO
The team has a busy engagement schedule underway, with the first sessions of the HR & Industrial Relations Masterclass held in Cairns and Townsville. These have been a great success, with more than 50 council officers in attendance across the two locations.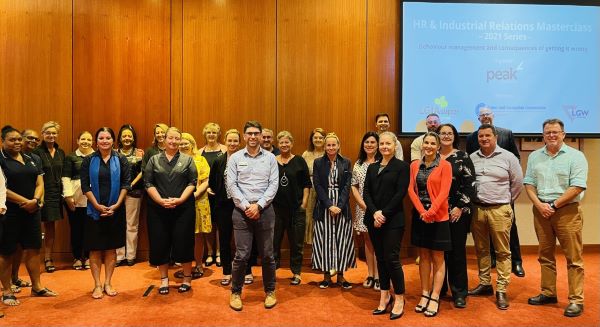 HR & Industrial Relations Masterclass - 2021 - Cairns.
The theme of this series has been managing behaviour in the workplace and how it can not only support an engaged and productive workforce, but how it also has a direct correlation in the prevention of corruption and a reduction in insurance claims. It has been great having the Crime and Corruption Commission (CCC) and Local Government Workcare (LGW) take part in this series. HR & Industrial Relations Masterclass - 2021 - Cairns.
One of the key takeaways from the series is how important interpersonal skills are to managing behaviour, – an area we potentially need to focus on as a local government. How do we entrench these skills in our workforce, to help improve the health and wellbeing of our people?
As LGW psychologist and injury management consultant Nara Baskaran stated, "before COVID our people had milestones to work towards (i.e., overseas holidays), COVID has taken this away". As a result, managing the conduct of our workforce is going to be more important than ever.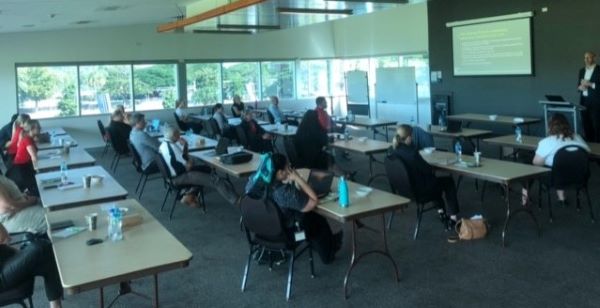 HR & Industrial Relations Masterclass - 2021 - Townsville.
Another exciting piece of news is the success our Grants Team is having. The recent announcement of successful applications under the Regional Connectivity Program included three projects submitted by our team on behalf of Mornington Aboriginal Shire Council, Napranum Aboriginal Shire Council and Barcoo Shire Council, securing just over $3 million for these communities. That's three from three, and certainly something to celebrate – well done to Zoe and the Grants Team for getting these projects across the line and making a difference to these communities.
And a major milestone for one of our staff members, Lesley Brogden. Lesley celebrates 25 years of service – in the 125th year of the LGAQ. Lesley joined Peak in 1996 as part of the new training arm of local governmentand she has, since then, supported every council in Queensland in delivering their training needs...and she continues to be a wonderful employee, team member and part of the fabric that makes Peak special. Did you know that over this 25-year period we have trained approximately 25,000 council officers and elected members across every single council in Queensland?!?
We have a big month ahead, supporting the upcoming Western Alliance Assembly being held in Richmond, the Gladstone Mayoral Ball, Mount Isa Legends of League and the Shearers Shindig in Thargomindah.
See you out there,
Brent