Energy Detective and Tariff Analysis
Written by Mike Fideli, Peak Services Energy Consultant, and Kate Zubrinich, LGAQ Manager - Data & Analytics
A large part of council expenditure is related to electricity, with a collective annual spend across the local government sector in Queensland estimated at around $250 million. Analysing this spending can be a complex activity, especially when councils have a large number of sites or use multiple energy providers.
Enter Energy Detective.
The Energy Detective tool, developed as part of the LG Sherlock project, was originally created to help councils better understand their consumption and spending on electricity. The tool brings together all energy consumption and billing information into a single view, allowing organisations to identify trends and patterns in their consumption and to find ways of optimising their spend.
The anomaly detection features of the tool allow councils to easily identify individual energy assets that require further review and could generate potential savings back to council. For example, in a recent month it was identified that, of the 21,000 energy assets being reviewed, nearly 1,500 of them were not being actively utilised. This equated to around $118,000 in cost that could potentially be saved in that billing cycle alone.
There are currently 60 councils across Queensland using the product, along with eight outside Queensland. Enhancement of the product to incorporate customer feedback, new functionality and an increased focus on user experience is currently underway, with the view to provide continuous improvement to the product over time.
So where does the Tariff Analysis service offered by Peak Services fit in?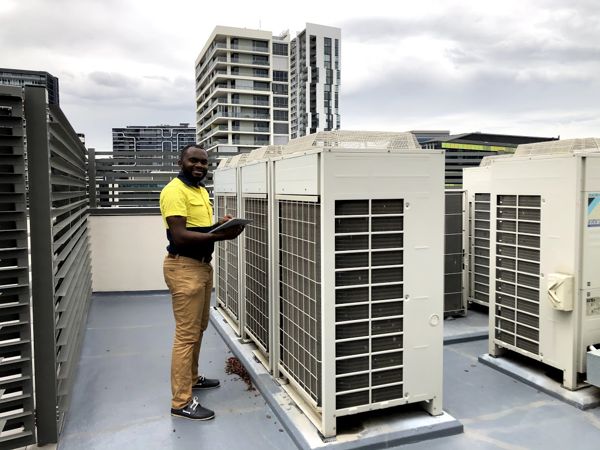 While Energy Detective is a great visualisation tool for a council's electricity consumption, spend and potential savings, additional detailed analysis by energy subject matter experts can identify additional savings, in particular reviewing the tariff arrangements each energy asset is on. As an example, Ergon recently introduced 11 new tariffs that required the data to be looked at in a new way. Detailed analysis of how councils could be impacted by the new tariffs identified some sites can achieve significant savings under the new tariffs.
Since 2014, Peak Services has performed tariff analysis for more than 10,000 accounts from over 30 councils and not-for-profit organisations. By ensuring councils' individual asset energy consumption profiles are aligned to the optimum electricity tariffs, to date, customers have saved over $9.4 million on electricity cost.
Detailed tariff analysis involves gathering information from utilities, energy metering companies, distribution and transmission network service providers and council's electricity accounts to analyse historical, monthly and annual electricity consumption data. This also considers the peak demand to compare the existing tariff for each site with the best available government regulated tariff. We then calculate and forecast future savings that could be achieved through a transfer to the best available regulated tariff.
What separates Peak from the rest of the industry is that we analyse all the components of the electricity bills i.e., the retail, network and metering components – and not just the retail aspects. We have extensive experience in providing electricity tariff analysis and contestable market services, and intimately understand the impact that tariff arrangements may play in the assessment of renewable energy.
Peak's comprehensive tariff review service includes a detailed analysis of the following elements:
• Account consolidation of NMIs
• 30-minute interval data analysis
• Distribution loss factor analysis
• Transmission loss factor analysis
• Aggregation of multiple councils for joint tender
• Curtailable loads
• Detailed monthly reporting on energy savings and consumption.
Tariffs change at the beginning of each financial year. When this happens, Peak always analyses against the new rates to identify any additional savings for council.
Case Studies
Council A - Coastal Council
In September 2014, 'Council A' engaged Peak Services to investigate sites that would benefit with a transition from regulated tariffs to the contestable market. Peak analysed all Council's sites and identified selected sites that would provide savings by transitioning to the contestable market. From 2014 until now, Peak has been actively monitoring and selecting sites that would benefit from the transition, resulting in savings of over $4.6 million for Council.
Council B - Resource Council
In December 2015, a Queensland council engaged Peak Services to conduct a tariff analysis across all Council's sites for a contracted period of two years. Having saved over $414,000 after the first two-year period, 'Council B' has been renewing its tariff analysis contract every 24 months, and to-date has saved over $705,000. During the second two-year contracted period, an opportunity was identified to transition a few select sites to the contestable market. Moving these selected sites to the contestable market has resulted in savings of over $545,000, bringing a combined total savings of over $1.25 million to Council since 2015.
Council C - Resource Council
During the second half of 2020, 'Council C' engaged Peak Services to provide an energy services review, which included tariff analysis, energy audits, and solar power concept design study including electrical and structural suitability inspections. Peak analysed the electricity consumption of all Council's sites and accordingly made tariff changes. From January 2021 to October 2021, the tariff changes have saved 'Council C' over $95,000.