Kathy Duff wins the 2019 Butch Lenton Memorial Bush Council Innovation Award
Kathy Duff did not need a split second to announce how she would use the $10,000 bursary that accompanied her Butch Lenton Memorial Bush Council Innovation Award.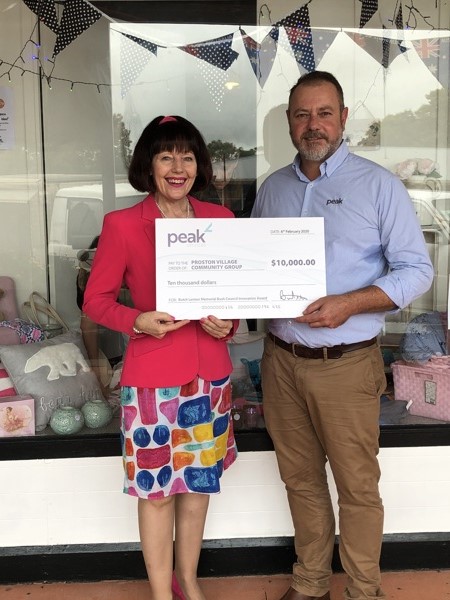 "The award pays tribute to the people of Proston who came together as a community with the goal to revitalise the town by buying the shops in the town's centre," Councillor Duff told last year's LGAQ Annual Conference in Cairns.
Her win and emotional speech, preceded and followed by standing ovations, was a highlight of the conference and garnered media coverage across the state.
Renowned for her bright pink outfits, Cr Duff is the ever-smiling face of the Proston Community Revival Project. Paradoxically, she committed her considerable energies to the Proston preservation cause after losing her partner to suicide.
The Project is breathing new life into the 110-year-old town by facilitating short-term leases for pop-up shops — showcasing the work of local artists and craftspeople — as well as a new community centre in the buildings purchased with Cr Duff's inheritance from her late partner's estate and her Butch Lenton Award bursary.
The shops are now being refurbished to enable and encourage a greater diversity of businesses into the town.
Peak launched the Butch Lenton Bush Council Innovation Award in 2018 to commemorate Butch Lenton's tireless work for his beloved Winton community, and to celebrate and support the best in innovation among Queensland's mighty bush councils.
This year's award will be presented at the LGAQ Annual Conference Gala Dinner on the Gold Coast and the winner showcased at the 2021 Bush Councils Convention. 
The award application form is available here and nominations close on 31 August 2021.