The 2020 Butch Lenton Bush Council Innovation Award has been announced
Into the new financial year and we are off and racing already.
I was fortunate to meet with the new LGAQ Policy Executive when they came to Brisbane for their first meeting and I look forward to understanding more how we can support them during this term. Congratulations to each member of the new team (both previous and new) on being appointed as this is an incredibly important role to take on in representing Queensland councils.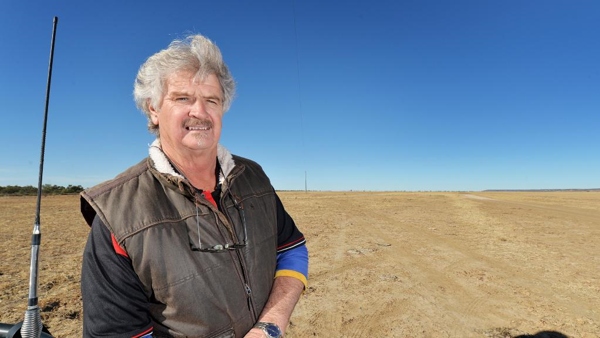 The next few months are going to be pretty hectic and we have a fair bit on, a number of us will be supporting the Elected Member Update (EMU) program that the LGAQ is about to kick off and there are also a number of events on in the lead up to the LGAQ Annual Conference.
Speaking of the Annual Conference, I am excited to announce the launch of this year's Butch Lenton Bush Council Innovation Award for 2020. This award, which is a Peak Service's initiative, was initiated as a tribute to the late Graeme 'Butch' Lenton. Some of you may have had the privilege of meeting Butch during his local government career.
For those that are new to the sector, here is a little history. Butch was the Mayor of Winton Shire Council from 2012 until 2017, having previously served as a councillor from 1997 and as a Deputy Mayor from 2004. Butch was well known for his support and promotion of various tourism and film industry projects in Central West Queensland. In 2018, he was posthumously named as one of the Queensland Greats by Queensland Premier Annastacia Palaszczuk in a ceremony at the Queensland Art Gallery.
The 'Dinosaur Drive' road leading to the 'Age of Dinosaurs' attraction near Winton was officially renamed 'Butch Lenton Way' in his honour by the Minister for Transport and Main Roads Mark Bailey in July 2018. Butch also instigated the iconic 'Way Out West Festival', the inaugural event being held in May 2018 following Butch's death. It was here that Australian singer Russell Morris dedicated his song 'Wings of an Eagle' to Butch at the festival, paying tribute to the great man that he was.
Butch liked to think outside the square, during the resurrection of the Waltzing Matilda Centre we worked very closely with Butch and the team at Winton. Without Butch's vision and determination, this incredibly facility would not be what it is today.
And, in essence, this is what the award is all about. Innovation, passion and thinking outside the box. The more we can encourage, support and celebrate this type of thinking, the more we can do for our communities.
I look forward to receiving some fantastic nominations, showcasing what is possible. It doesn't have to be the big stuff, it's about what makes a difference. Cr Kathy Duff of the South Burnett Regional Council and last year's winner, is a great representation of what can be achieved in a small community with vision, passion and commitment.
The application for this year's award is available here.
See you out there!
Brent