Jean Minani
About Jean
Jean joined Peak in 2020 in the final semester of his Electrical Engineering / Business Management Degree from the University of Queensland (UQ). Jean has a strong background in the development, analysis, and integration of industrial products within the electrical field. Jean has volunteered in several professional roles within the Australian electrical and power industry, for companies such as JP Richardson.
Jean is a self-motivated, energetic team player who has been helping communities thrive through careful monitoring and innovation of electrical systems. As a qualified engineer, Jean utilises proactive thinking to ensure the best outcomes are achieved -taking into account safety, efficacy, and economic viability.
At Peak, he provides significant support in specifications and developing business cases for renewable energy technologies particularly in electrical and structural suitability inspections for solar, conducting energy audits, and seeking regulatory approvals.
Jean is a highly energetic worker, passionate about the energy sector, and takes pride in deriving innovative solutions to complex engineering challenges to better our communities.
Key Experience
Jean brings the following experience to the energy team acquired from his studies and work experience:
During his experience at JP Richardson, Jean worked with a senior engineer to provide engineering solutions to industrial, commercial, mining, and process manufacturing industries that provided client-focused industrial automation solutions. Jean is well-trained in offering end to end solutions, which maximi

s

es project outcomes, including switchboard design,

h

igh voltage distribution lines, high and low voltage switchgear, and protection systems.

Jean excelled in his power systems analysis course. He is equipped with the knowledge for power system

modelling

, load flow analysis, symmetrical & unsymmetrical fault calculation, economical operation, and power system stability and reliability.

Jean has a solid background in electrical and electronic circuit analysis, synthesis tools, and techniques such as the Laplace transform, nodal analysis, and two-port network theory.

Jean has used this knowledge in the

analysis and design of amplifiers, filters, oscillators, and other circuits.

At Peak, Jean has significantly contributed in the feasibility study to cool hot

bore water in Regional Queensland utilising renewable energy. He also worked in the development of a concept design study including energy-efficient and tariff review for a Council in South Australia.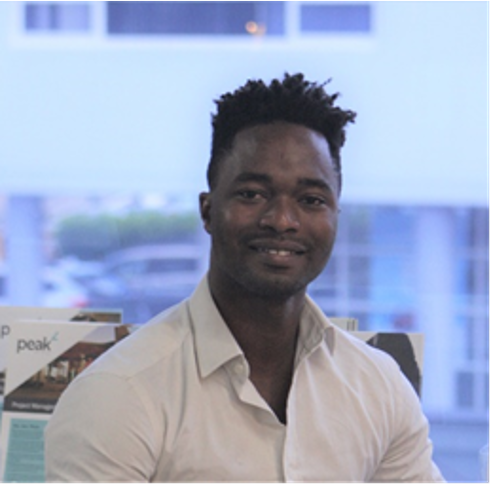 Core Capacity
Project Concept Development, Scoping and Planning

Data Analysis

Cost Benefit Analysis

Impact Analysis

Process and Procedure Reports

Technical Reviewing – Electrical Switchboards

Quality Assurance
Qualifications
Bachelor of Engineering (Electrical)/ Bachelor of Business Management