Jessica Smith
About Jessica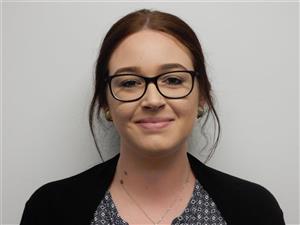 Jessica Smith has been with Peak Services for the last 5 years and works as part of the Peak Scan team. A regular workday would consist of digitizing council records and ensuring the quality of the work is of a high standard. Jessica has taken part in completing multiple scanning projects at Peak, creating digitized solutions on behalf of clients such as Gladstone Regional Council, Isaac Regional Council, Whitsunday Regional Council and North Burnett Regional Council.
Jessica is a perfectionist and part of her job is to review and audit check the quality of the scanning prior to completion of any project. In addition to Jessica's responsibilities, she also assists as required within our Peak 24/7 team during daytime call overflow, administrative tasks and during shutdown periods.
Jessica is very proud of how far the Peak Scan team has grown and is looking forward to continuing her great work ethic into future scanning projects.
Working Hours: 8am-5pm