Succession planning in difficult times 
This year we have witnessed an unprecedented level of workforce change across the globe. Local government in Queensland, although generally more protected than some sectors, has not been immune.
Keeping on top of strategic planning and human resource management is an ever-changing challenge in these critical times, however it does not mean HR practitioners should lose sight of the need to be constantly reviewing their workforce and succession plans for employees.
"Succession planning focusses on individual skill sets to meet the further needs of the organisation. The outcome is the development or replacement of key people over time."
Two things are very important in this statement: key people will need to be replaced eventually and all staff need to be developed; and disruptions to business, no matter how severe, should not stop the HR focus on getting this right.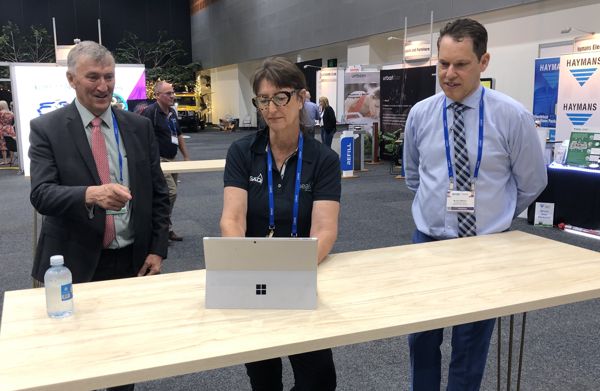 Benefits of continuing to have a strong focus on succession planning include being prepared for the loss of critical staff, which can be quite devastating to business outcomes.
Sometimes you will know well in advance if a hard-to-replace team member is going to leave the company — a planned retirement is a good example.
But other times you will be caught off guard by a sudden and potentially disorienting staff departure. Being prepared for this by identifying key talent, talking with them about their futures and giving them the right training and development opportunities will lessen the impact.
This may include identifying key talent and giving them trial runs in the roles they will stepping into.
"Using the recruitment process to identity candidates with 'room to grow' is also a critical part of the HR strategy."
Developing and coaching all employees to meet expectations regardless of changing landscapes will still produce the same benefits in these times and should not be ignored.
The benefits of maintaining a focus on these activities include improving employee performance, satisfaction and morale, increased productivity and addressing any weaknesses in the workforce. Other benefits which come about with these critical initiatives include council's enhanced reputation for strong staff management and reduced employee turnover.
Ongoing training and upskilling of the workforce can encourage creativity. New ideas can be formed as a direct result of training and development and this safe space can encourage staff to offer suggestions on how to work more efficiently.
In these difficult times it is fair to say that many training budgets have been cut, however sharing limited resources across the workforce in a consistent and considered manner can result in positive outcomes. Options in this area include in-house mentoring, online training, and rostering staff into higher duties, for an all-important 'trial run'.
Although these times throw up many HR operational issues that have been addressed immediately while managing the workforce, there is an imperative to keep thinking about the medium-to-long-term strategies that focus on the development of staff and the future-proofing of the workforce.
---
For further information and to find out how Peak Services can support Council in these activities, please contact Director of Recruitment and Organisational Performance Celia Jones, on 0409 119 561 or Principal Consultant Rona Horsfall on 0438 943854.