Celebrating diversity in Queensland Councils
Written by Celia Jones, Director Recruitment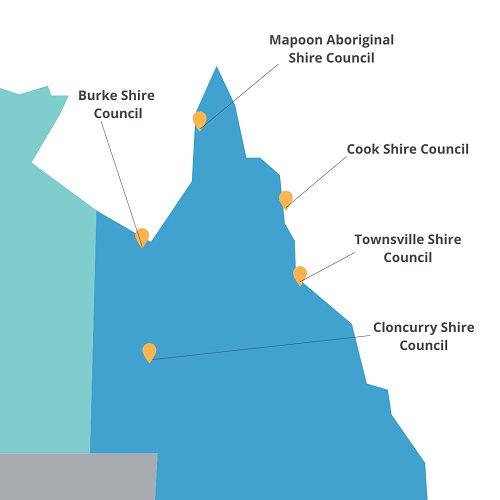 As long as Queensland's communities keep evolving, Queensland's councils will need assistance with recruitment. And Peak LOVES rising to the challenges that this involves.
From the outback to the coast, from Cape York to Coolangatta, Queensland councils are as diverse as the communities they serve. Due to decentralisation and the size of the state, this sector maintains more infrastructure and delivers more services than any other state or territory. Queensland's 77 councils, of which 17 are First Nations councils, employ over 41,000 people who work in 294 different occupations.
With such a diverse range of services to provide, the Queensland local government workforce has the most eclectic range of employees in the country, and Peak Services has had the privilege of working with an amazing group of candidates to fill critical positions in local communities, either in permanent positions or on contract to meet short-term needs.
Queensland councils manage over 25,000 hectares of parks and recreation areas and, importantly, botanical gardens, which provide great public spaces for residents to gather and play, as well as critically important sites for the conservation and protection of important species.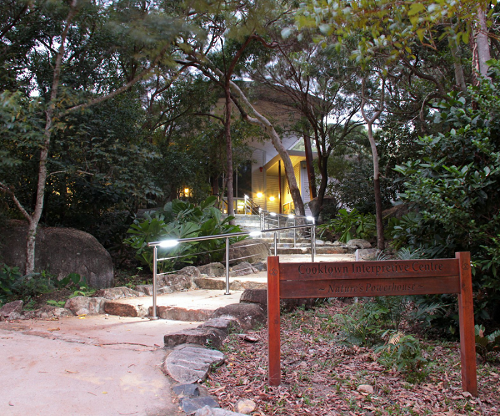 Cooktown's Botanic Gardens were established in 1878, making them one of Queensland's oldest regional botanic gardens. So for Cook Shire Council, recruiting a new curator was not only integral to the ongoing development and maintenance of the Gardens but an important role, given the curator's involvement across the state's largest local government area. The curator is also responsible for a plant and weed identification program across a vast area (more than 100,000 km²) and is critical to the future of land management and supervision of five major plant collections, including a collection of species traditionally used by the local First Nations people, a rare and threatened plant showcase, and a collection of species collected by Joseph Banks and Daniel Solander in 1770.
Ensuring we secured the range of skills and diversity of experience required for the role, Peak developed a creative campaign which was deployed across Australia and New Zealand and underpinned by Industry Associations e.g., BGANZ. A candidate was successfully recruited and, despite many COVID hurdles, arrived in Cooktown in September.
Many smaller councils across Queensland must provide childcare to their communities, as these centres are too small to attract commercial investment. The services are critical to the ongoing economic success and growth of small towns and their ability to attract families and working parents to the state's regional communities.
Cloncurry Shire Council is one such example where council manage the only childcare service available in town, with Curry Kids providing 58 'long' daycare places from Monday to Friday. Peak was tasked with finding a childcare director who was suitably qualified and experienced to deliver this service, but also to work directly in council and advise of any unique requirements of this service without the full weight of a childcare organisation behind it.
Queensland councils design, build and manage over 153,000 km of roads and some 2,800 bridges, however works and infrastructure directors in First Nations councils face a unique set of challenges due the nature of land ownership structure, the diverse communities they service and the sheer physical challenges of the environments they work in.
These directors and their teams often not only deliver on roads and bridges but have water, sewerage and facilities management, housing, airports, stockyards, water parks and market gardens to maintain. While other levels of government may provide the initial funding and project development support, council teams are left with ongoing maintenance.
Many times, their communities are cut off from external support due to weather events, so in the cyclone regions they also must support the community in disaster management, including setting up relief shelters and securing food and temporary accommodation. The Director of Works at Mapoon, Thomas Smith, has said the COVID-19 pandemic meant that disaster management took a different turn ensuring the community was protected.
Organising checkpoints with biosecurity and police officers meant Mapoon's works teams, in conjunction with the rangers, were tasked with ensuring security for the community and traffic was monitored in and out of the region.
Townsville City is the state's largest regional council, managing over $6 billion in assets. What is not so well known is that Council is the largest irrigation service provider in the southern hemisphere – and the second largest globally. Sourcing professionals for this interesting profession meant undertaking a national and international search and accessing networks such as Irrigation Australia to 'tap' into a pool of certified irrigation professionals. The successful and well qualified candidate was eventually sourced from abroad with extensive experience garnered in Singapore, Philippines, and Saudi Arabia.

Queensland councils hold the responsibility for local laws, and this regulatory framework covers many different areas from parking fines in Brisbane to regulating the stock routes in western Queensland, and auditing food and beverage outlets.
In larger centres, councils can employ full-time regulatory staff but some of the more remote councils need contractors to come in and perform short-term service delivery.
Burke Shire Council is a great example, requiring an environmental health officer (EHO) for just a few days once a year to carry out inspections of 10 food outlets across the shire. The EHO needs to have appropriate qualifications and experience of inspecting regional food outlets and be prepared to travel some long distances between outlets – and that's after the travel required to get to Burke Shire, which can sometimes take up to two days.
These are just a few examples of the diversity of local government jobs in Queensland, and although it's challenging to recruit across almost 300 occupations, it's also vital that these skills are tapped into, to keep up with the ongoing requirements of community services.
---
For further information on how Peak Recruitment Services can help your council, please call our Director of Recruitment Celia Jones on 0409 119 561 or Principal Consultant Rona Horsfall on 0438 943 854.