The last link of the Savannah Way
by Jessica Jones, Business Development Director
Well maybe not the last link, but it did get your attention!
The Savannah Way is a network of highways running across Northern Australia, connecting Cairns and Broome. A popular tourist drive, it's one of Queensland's strategic touring journeys, as well being vitally important for moving live cattle freight throughout the region.
It is remote, desolate and a bloody incredible drive.
You can just imagine what delivering projects out in this neck of the woods must be like, and this is something that the team at Doomadgee Aboriginal Shire Council is very familiar with.
Imagine delivering your roads project in this region: it certainly brings some challenges, and this is where strong project management comes to the fore.
The last link of the Savannah Way in the Doomadgee Aboriginal Shire Council area has now been sealed. But what does this mean in real terms? And why is it important?
Sealing the last 2.4 kilometres of road at a cost of almost half a million dollars – and adding a 235-metre concrete floodway with a similar price tag – is a significant project for the community of Doomadgee.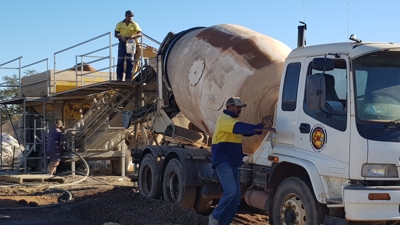 This project increases wet season resilience, providing an accessible community for travellers as well as strengthening a major transport route (major freight route for live cattle trains).
More importantly, what this means for the people of Doomadgee is that local people can get back on country for hunting, gathering and connection to culture. From the south this road provides freight into the community and to the north it means access to traditional lands for cultural purposes.
Doomadgee Aboriginal Shire Council Garry Jeffries CEO says, "the council team and a number of specialist contractors delivered this project on time and on budget", demonstrating that good project management promotes effective delivery – even in the most remote areas.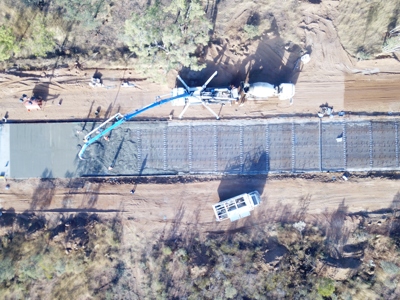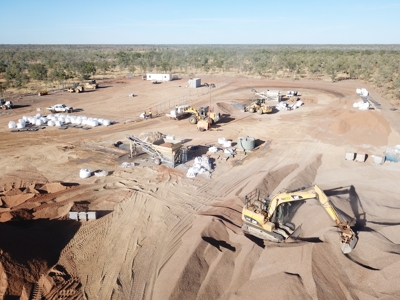 Basic steps like coordinating logistics and supply of materials present sometimes monumental challenges that are not faced by most councils delivering the same type of projects in built-up areas. Coordinating supply to have materials, plant and personnel on-site, on time, before works starts presents itself as a strategic delivery challenge.
Every small detail needs careful consideration to avoid delays. For example, if a small and seemingly insignificant item worth only a few hundred dollars is overlooked, it could delay a $500k project for a week to 10 days waiting for the next freight delivery.
And it is not always the cost of the item, itself, but of transport that presents financial challenges. It can cost up to 70 percent more to deliver a project in a community such as Doomadgee than in the big smoke. Then take one step further to the community of Mornington Island, which has similar supply chain challenges with the added degree of difficulty multiplier of crossing the waters of the Gulf.
These communities are also susceptible to weather, sometimes providing only a small window of opportunity to get works done during the dry season. Throw in shortages of accommodation and access to specialist trades, which can be at a premium as workers don't necessarily want to leave coastal areas, and your logistics list is getting longer – but not insurmountable.
Having worked as a project manager on Mornington Island, Peak Services Project Manager Lana Maki is all too familiar with the project delivery challenges our remote Indigenous councils face.
Lana lived and worked on the island for the better part of 2019 and during this time gained valuable insights into the cultural issues, community concerns and island specific risks. During this time, she had to develop expertise in logistics and supply chain to find the most cost effective and efficient means of accessing materials and equipment for the island.
"The solutions, whilst not always ground-breaking, have to be highly responsive, fit-for-purpose, and mindful of a community and council that is highly challenged by disadvantage, extreme remoteness and excessive costs to deliver infrastructure and services," Lana said.
The last link of the Savannah Way – for Doomadgee Shire, at least – is much more than a road. It's a success story, and you'll hopefully get to see it (and see why) for yourself.

---
If you would like to know more about this project management, contact Paul Renals on 0409 355 170 or via email prenals@wearepeak.com.au.