Solar Gains for Bulloo Shire
Bulloo Shire Council has never been prouder to call itself the Greenest Shire in the West.
Did you know:
In 1891, Thargomindah became the first town in Australia, and just the third in the world, to produce hydro-electric power for street lighting by using the water pressure from the Artesian Basin. (London, Paris, Thargomindah… it has a certain ring to it!)

In conjunction with Peak Services, Council is installing water cooling infrastructure that will use renewable energy to cool the town drinking water supply. (Water drawn from the Artesian Basin is over 70 degrees Celsius - that's as hot as a cup of coffee!)

Council recently commissioned solar generation infrastructure at 23 sites across the shire, significantly reducing costs and reliance on grid power.
So, if your council is considering installing solar generation, what do you need to consider?
Firstly, not all potential solar sites are equal. There is no shortage of sunshine in Australia but the overall feasibility requires careful consideration of consumption profiles, tariffs, site physical characteristics, power agreements and statutory authority constraints and infrastructure such as metering. A detailed feasibility study to demonstrate the payback period and potential risks is highly recommended and a small but critical investment.
For Bulloo Shire Council, Peak was able to identify 23 sites, included all major council facilities such as offices, depots, tourism sites, aerodrome, swimming pool and water pumping. Running these facilities on grid power used to drag on the bottom line. Now, through solar generation, we can provide a long-term revenue stream.
Peak can provide schematic design but you need the solar suppliers to optimise the system. Design and build contracts are an opportunity to engage specialists in design finalisation; it also provides greater cost certainty and less risk, if managed well. The Local Buy Panel of pre-qualified suppliers can be a particularly effective way of engaging with the market and was used by Peak to manage procurement for Bulloo Shire Council.
To ensure your solar project is delivered effectively, you must invest time in managing design, approvals and mobilisation to site. Areas that can be overlooked include optimising layouts, interface with grid power supply infrastructure, assessment of structural capacity, stakeholder coordination, detailed programming and equipment lead times. It is vital to have a strong project management presence, to keep the contractor focused on front end loading and saving you from many headaches in the long run.
A high level of diligence and effort up-front pays dividends when the project gets to site. Installation can be remarkably fast and, before you know it, you are enjoying the benefits of being a little bit greener.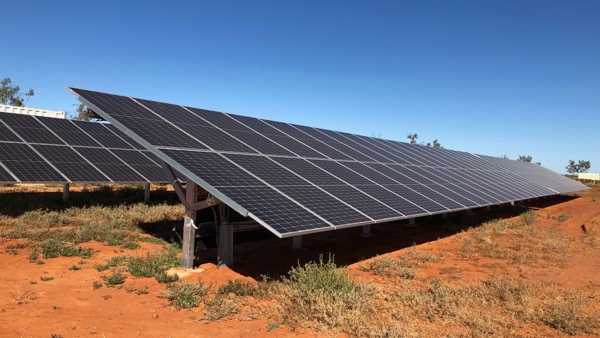 ---
For more information on how Peak Services can support your council please contact Paul Renals, Senior Project Manager on 0409 355 170 or via email prenals@wearepeak.com.au