Councillor training at LGAQ Annual Conference
With this year's Local Government Election now a distant memory and with councillors well and truly into their new terms, we at Peak Services Training are seeing plenty of interest in our Elected Member Skill Set, a two-day foundation skills program that is designed specifically for new and returning elected members.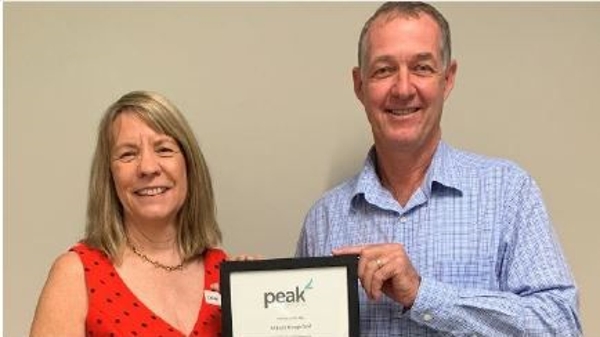 The 2020 LGAQ Annual Conference will host this two-day course on Sunday 18 and Monday 19 October and it is expected to be one of the conference's hot ticket events.
Peak Services – through the LGAQ's 100% ownership – is built on a legacy of working alongside Queensland Local Government and with the constant changes in legislation and rules around being a councillor, now is the perfect time to cement your new and current skills and knowledge.
This course is delivered by Senior Advisor/Trainer – and former Councillor Donna Neilson – whose 25 years of local government experience includes 19 years as an elected member.
"Now, more than ever, it's important for elected members to be aware of their roles and the legislation which applies to them," Donna said.
"Given that there have been three separate amendments to the Local Government Act 2009 because of Operation Belcarra, it can be challenging to keep up to date. The penalties for breaches of the Act can be quite substantial, so we want everyone to understand their position, particularly around the new Prescribed and Declarable Conflicts of Interest."
The Elected Member Skill Set helps councillors prepare for the diverse range of topics and challenges they may encounter. Our workshop looks at how best to perform the role of an elected member, by discussing the behaviours and actions required, knowledge of legislation, and how the framework of laws, regulations, and codes creates a clear path that helps guide councillors in their roles.
To date, around 10 councillors have completed Peak's Elected Member Diploma and dozens more have attended the Skill Set or individual one-day courses from within the Diploma. Some of these cover topics such as planning legislation, asset management, human resource management, finance, rates and charges, community engagement and managing conflict and change.
"The beauty of our program for elected members is that we have incorporated lots of flexibility in how we deliver our program because we know how busy councillors are," Dona said.
"This Skill Set will be delivered face to face at the conference and, of course, all COVID-safe protocols will be in place. We are also delivering this course and other Diploma units via Virtual Video Conferencing. Virtual training has been a huge hit too as it means less time away from home and no travel expenses."
"Oh yes, and councillors can choose to complete assessment work relating to their course, so they attain national recognised units of competency, or simply attend the two-day event as a workshop only – no homework. I'm really looking forward to the event and I'm confident there will be lots of great discussion and banter in the room."
To enrol into the Elected Member Skill Set event on Sunday 18 and Monday 19 October at the LGAQ Conference at the Gold Coast Convention Centre, please complete this form and send it to training@wearepeak.com.au
For information on training contact Patricia Paolini on 0407 966 716 or ppaolini@wearepeak.com.au.