Gold Star Learning for Redland City Council
With in excess of 1,000 employees and 120 services provided to its community, Redland City Council's mantra of 'attracting and keeping great people to work at council' is underpinned by its investment in the training and development of its staff.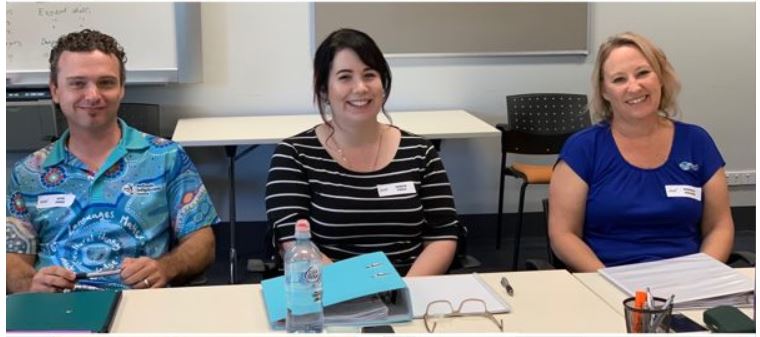 Reward and recognition programs, cultivating the best leaders for the best outcomes and employee satisfaction are core values for this council.
Historically, Redland City Council has invested heavily in local government training programs through Peak Services and this year a pilot, in-house LGA50104 Diploma of Local Government Administration was delivered to a group of 15 staff. Council incorporated further learning and support activities to supplement the program, ensuring the best possible outcomes for their employees.
Learning and Development Advisor, Merrin McCulloch, said Redland City is proud to be an organisation that encourages people to come to council and grow.
"We invest a lot in our people, in time, support and financially through our internal training programs and external programs such as the diplomas in Local Government and Project Management," Merrin said.
"In the past we have run with the 'traditional' way of delivering these programs and this has had mixed results – and the participant feedback was that they struggled with the workloads – so we sought a change to the future delivery of our diploma programs.
"Peak's LGA50104 Diploma of Local Government Administration was delivered a day per month as face-to-face, instructor-led training at council. To help embed the knowledge and skills from each session, we scheduled a monthly 'study group' with staff released for further interactive sessions.
"Council experts in governance, finance and policy development were invited to address the group during these study sessions and answer any questions relating to their program. This also provided an opportunity for the group to discuss assessments and assist each other."
Merrin says Redland City has found this be a very positive approach and will further use the model for the delivery of the Peak BSB51415 Diploma of Project Management (commencing soon).
Peak's Senior Trainer and Advisor, Donna Neilson, says she enjoyed working with the diverse group.
"We had 15 staff from a range of occupations, including project coordinators, councillors executive support team leaders, business support coordinators, erosion control officers and even a Bushcare team leader," Donna said.
"We were able to meet council's objectives by customising this Diploma program and substituting two elective units for two Project Management units. I thoroughly enjoyed working with council and with this group as they were interested, engaged and keen to see each other achieve the Diploma qualification.
"The thoughtfulness and support provided to the group by Council's People and Culture team was beyond impressive."
Peak's Training Business Development Manager, Patricia Paolini, believes the council's approach yields great results – for employer and employees alike.
"Redland City Council was established in 1949 and we believe, through its commitment to the people it employs, has grown to be a progressive and innovative council," Patricia said.
"The way this program was supported by council was extremely impressive, considering the time demands on local government at present. It's not something we, as a training organisation, see often and it's certainly a pleasure to experience council's appreciation for ensuring staff are well trained and provided with the opportunities they were given during this program."
One participant summed up their experience in the Diploma, saying it was 'an opportunity to learn about other areas of council that I have never worked within'.
"Although the assessment units were challenging – and at times difficult – they took me out of my comfort zone. By completing them all on time and passing the Diploma, I now have the confidence and knowledge to know that I can work within other areas of council that, previously, I may have believed were out of my reach.
"The support of my Service Manager, and the team in People and Culture, to allow me the time to complete the Diploma was extremely helpful.
"From my perspective, they deserve a super large Gold Star!"
---
For information on training contact Patricia Paolini on 0407 966 716 or ppaolini@wearepeak.com.au.