Just launched: eLearning training packs for councils
We are pleased to launch our council tailored eLearning packs!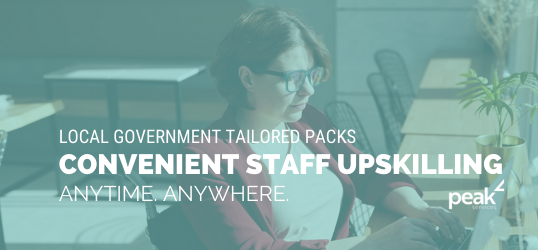 2020 has been a year of unprecedented challenges to councils. Faced with economic challenges derived from the pandemic and the expectation of what the disaster season might bring, amid drought and floods, delivering business-as-usual services to your communities is a challenge in itself.
With council staff at the centre of service delivery, staff training and upskilling has never been more important.
This year, our well-being and mental health are being constantly challenged, which in turn can directly affect our ability to work safely and efficiently. Our Council Tailored Training Packs are designed to attend to these exact needs.
Randing from HR (induction, performance management, health and wellbeing, and injury & accidents) through to Workplace Health and Safety (WHS, Hazards, Fire & Evacuation, and Hazardous Chemicals), we want to assist you in ensuring that your staff is well prepared to respond to challenging situations both in and outside of work.
Learn more about what is included in each package and get in touch if you have any questions.
eLearning Training Packs for Councils
---
For information on training contact Patricia Paolini on 0407 966 716 or ppaolini@wearepeak.com.au.