Evidence-based investigation skills a high priority for councils
By Patricia Paolini, Business Development Manager, Peak Services
There has recently been an increased focus on investigation and compliance skills across the local government sector, with a realisation that Authorised Officers and other Compliance Officers require investigation skills as part of their roles.
Why are investigation skills important?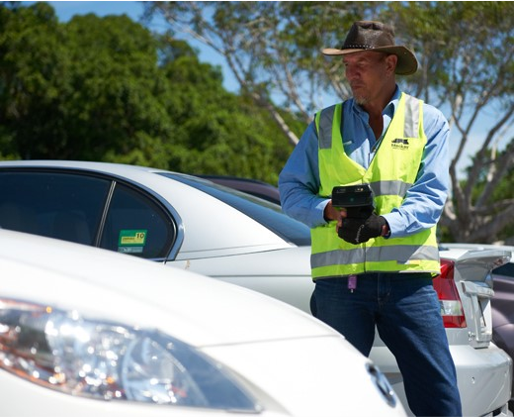 The capacity for compliance officers to plan and manage investigations is crucial to good governance, and to reduce the significant risk of failed and inadequate prosecutions of those who breach local and/or State laws.
Both Magistrate Courts and the Queensland Civil and Administrative Tribunal (QCAT) have placed significance on councils' need to properly investigate matters, show procedural fairness, and to make sound decisions based on the evidence.
Peak's Senior Investigations Trainer and Former Detective Inspector, Gregory Lamey said:
"Authorised officers need the basics of investigation to effectively conduct their jobs. Things like knowledge of the different standards of proof required, the ability to access, interpret and apply legislation, elementisation (finding the proofs of an offence), gathering relevant evidence, conducting search and seizure, and conducting effective witness and suspect interviews are key skills a local government compliance officer should have".
How
do you
develop
councils
officer
s' skills
to conduct
investigation
s
?
The PSP40416 Certificate IV Government Investigations (Regulatory compliance specialisation), tailored to Queensland Local Government, examines and puts into practice all of these key skills. Gregory says that there has been an increase in requests for this course delivery at some of the larger councils. The Certificate course teaches council officers how to produce formal records of interview, prepare evidence briefs, give evidence correctly, and how to plan, initiate, conduct - and finalise - an investigation.
"Local government compliance and enforcement will always be about education, encouragement and guidance, rather than prosecutions, but it is important to know what to do, if the need arises. The inability to properly investigate matters, in particular serious matters, may impact on prosecution rates which in turn may not provide a satisfactory opinion of council's abilities within their communities. Prosecutions for matters can have a deterrent effect and should be used in conjunction with other methods of deterrence."
To date, some 200 Queensland Local Laws officers have gained this qualification.
What councils have said about the course?
One Queensland council spokesperson said:
"Our organisation decided to invest in this training for our officers as it is the most sought-after accredited training program recommended. According to the Australian Government Investigations Standards (AGIS) 2011, this qualification is the minimum level of training or qualification recommended for government investigations staff and should be obtained before an officer is primarily engaged as an investigator. This gives us confidence our officers are well prepared for an investigation but our priority, always, is to ensure we don't get to that point. We want our officers to be well-versed in their roles and to educate the public so that as a council, we avoid having to undertake regulatory compliance investigations."