A word from Brent, our Managing Director and CEO
It's official: the dates and route have been set for the 2021 Long Drive for Drought!
Following the success of last year's drive, where we raised $52,000 (not bad considering the target was $40,000), we have set the bar high, and the 2021 target is... $80,000.
We will be setting out on 27 August and stopping for our first night in Mundubbera, a town in the North Burnett region almost 400 kms north-west of Brisbane. From there, we head to Theodore, Springsure, Jericho, Ilfracombe, Tambo (couldn't resist those chook races!) and Injune before we finish up in the Western Downs.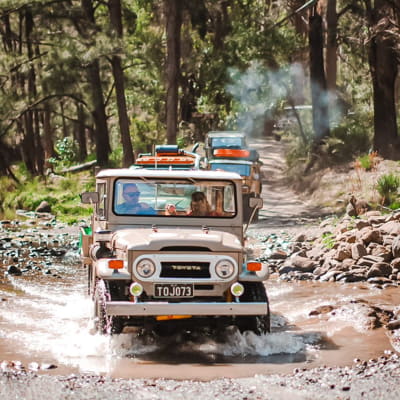 Covering a little more than 3,500 kms over eight days, we will take the opportunity to showcase the beauty of remote and regional Queensland, whilst raising much needed funds for our partner Drought Angels, who do such great work supporting Queensland farmers and families that are continuing to do it tough from the ongoing impact of drought.
We all know that the much-anticipated wet season never quite arrived, making this year's event more important than ever. I am very grateful for the support that Peak Services and LGAQ provide to this event.
We have a fair amount of engagement happening at the moment. Brian Jackson, our Director of Consulting and Technical Advisory, joined LGAQ President Mayor Mark Jamieson and CEO Greg Hallam on their recent travels in the far north of the state. Brian was happy to be back on the road up in the far north, getting face to face with the real issues facing councils.
We have also agreed to support the upcoming Western Queensland Alliance of Councils (WQAC) 2021 Assembly, being held in Richmond from the 17-19 May, as their Platinum sponsor. This event is a collaboration of 22 western councils, with the key focus of addressing their priority issues around roads, connectivity and housing. Empowering our remote and regional councils to build livable and prosperous communities is at the very heart of what we do at Peak.
Another focus of our team is helping organisations that are vested in strengthening local government, and we have recently been appointed as an Enterprise Partner for IPWEAQ (Institute of Public Works Engineering Australasia, Queensland). Local Buy has had a partnership with them for many years, and we are pleased to announce that Peak will now also work in partnership with IPWEAQ to further support our councils. You will meet some of the team at the IPWEAQ branch conferences over the coming months.
Lastly, I am pleased to advise that the HR Industrial Relations Masterclass for 2021 schedule and agenda has been set, and the team has come up with a robust and meaty agenda that covers topics such as managing behaviour in the workplace and the repercussions or consequences of getting it wrong. LGIAsuper is partnering with us again this year and we are currently finalising the agenda, with registrations to open in April for the May/June Masterclass series.
Between this and some of the other events we are supporting - such as the Shearers Shindig in Thargomindah, Way Out West in Winton and the Gladstone Mayoral Ball - we have lots on and a busy few months ahead.
See you out there.
Brent