The benefits of bundling services and scopes of work when tendering
Written by Matthew Britz, Senior Advisor Procurement
Peak Services can show your council the way to cost and administration savings that are available when you 'bundle' as part of your tendering.
Procurement strategies typically have a strong focus on cost reduction, efficiency gains and improvement of services. These improvements can be achieved by bundling multiple service requirements into fewer contracts. In addition, bundling products and services into the same contract may present packages as more valuable to contractors, resulting in more competitive responses and represents the 'first step' towards determining the appropriateness of a complete turn-key contract solution in the future.
Bundling services will also reduce the number of contractors organisations need to manage, and contractors offer more significant price discounts to ensure they win contracts that offer larger revenue returns.
Due to the inclusion of multiple scopes into one contract, the spend is typically higher than individual contracts that cover a single scope. Therefore, collective spend discounts can be included in contracts with 'discounts or rebates' applying to the pricing once specific spend thresholds with a contractor is reached. For example, a three per cent discount on the agreed contract rates could apply once the contract spend reaches $1 million with a contractor during the term of the contract, and a five per cent discount might apply once a contract spend reaches $2 million, et cetera, and will return funds to budgets and support cost saving opportunities.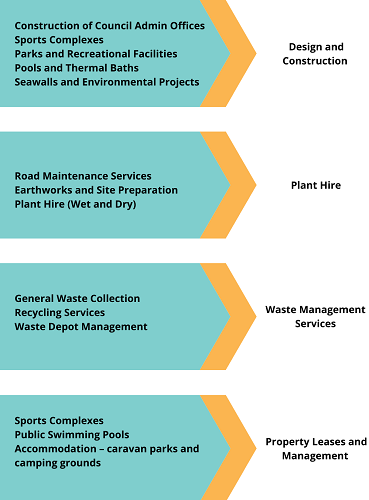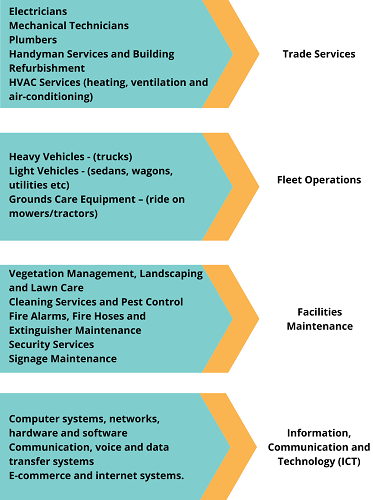 For organisations that require 'trade services and plant hire' to maintain their operations, Peak Services can facilitate one tender process that will include both scopes of work that will reduce costs and the time needed to process two separate tenders. Peak Services has an experienced procurement team that understands practical contracts and tender solutions and ensures compliance with Local Government Regulation 2012