CASE STUDY: Procurement of Telecommunications Services – Goondiwindi Regional Council
Written by Peter Morichovitis, Principal Procurement Specialist
Background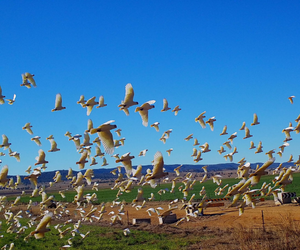 With five major highways intersecting at Goondiwindi, the region is a gateway to the Queensland outback and a natural entry point from New South Wales to Queensland for a lot of interstate travellers.
The region is the centre of a vast agricultural and pastoral area, producing cotton, grain, wool, beef, lamb, pork and other specialty crops for domestic and overseas markets. At every opportunity, the local community loves to incorporate this agricultural theme to create an authentic and genuine country experience for tourists and guests.
The Council area encompasses a total land area of about 19,300 square kilometres, with the Queensland/New South Wales border as the southern boundary. The largest urban centre within the LGA is Goondiwindi with outlying towns at Inglewood and Texas. Smaller townships and villages are located at Bungunya, Talwood, Toobeah and Yelarbon.
Goondiwindi Regional Council (Council) is a diverse organisation providing a wide range of services to the local community. Many of these services are significantly supported by Telecommunications Services. Council recognises the importance of Telecommunications Services to enable and deliver high levels of service to its organisation and the communities it supports. The quality and reliability of Telecommunications Services and equipment is vital to the economic, social, and cultural vibrancy of the region.
Council has around 165 mobile services with its telecommunications provider, comprising of mobile phones, laptops and tablets, cameras, dongles and specialist devices such as flood monitoring devices. Council had an existing contract for the provision and maintenance of a Polycom VOIP voice system. Council also had approximately 100 desktop voice users with associated Polycom IP handsets, and six connected sites that are primarily supported by a managed Wide Area Network (WAN) system with a privately owned and managed microwave link between two Goondiwindi Offices and the Goondiwindi Depot for data.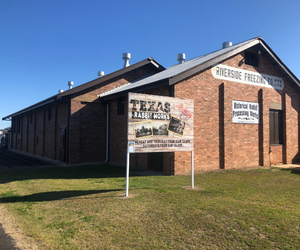 Objective
Council was seeking to optimise its telecommunications services into the future, to position Council, its processes, and its people to maximise its business goals and objectives, efficiently and effectively, and improve value for money. As a result, Council engaged the expertise of Peak Services Procurement to lead the sourcing of a technical solution to support its telecommunications needs for telephone, mobile, fixed lines, and data services.
Jason Quinnell, Director Community & Corporate Services at Council, said "We would never attempt to undertake a complex and technical process like this without support." Jason engaged the advice and guidance of our Principal Procurement Specialist, Peter Morichovitis to lead the procurement project.
Peter is both a procurement and ICT specialist, previously holding both Chief Procurement Officer (CPO) and Chief Information Officer (CIO) roles.
"Peter and his team did all of the leg work and guided us through the decision making elements very efficiently. It meant we could get on with the things we needed to and that the tender did not become all-consuming of our resources nor impact our normal operations," said Jason.
Sourcing Process
After planning and options analysis, a Request for Quotation (RFQ) was issued to suppliers through Local Buy's Telecommunication Services Panel (NPN1.18), for a three year contract for three separable portions: mobile services, fixed lines and data services.
"We appreciated the experience that Peak Services had recently gained in managing such a complex procurement process and to be honest we were a little daunted by the amount of detail we needed to collect to prepare a quality RFT [Request for Tender]. The template that Peak provided made it much easier for us to get things together" said Jason.
The Council evaluation panel assessed the responses received across a number of important criteria including experience, technical capability, demonstrated understanding, solution and methodology, value-add, and value for money.
"The assessment process was incredibly complex as the respondents all proposed slightly different options. Again Peak Services' experience in wading through the detail and providing us with a concise evaluation tool was invaluable. The work they did in normalising the pricing options and plans to enable an 'apples for apples' comparison, meant we could complete the evaluation with confidence" said Jason.
Results
The RFQ received a number of very good responses and solutions, with ultimately Telstra being successful for the mobile services separable portion, and Aussie Broadband being successful for the fixed lines and data services separable portions.
The results of the sourcing process provided some excellent outcomes for Council. For mobile services, Council secured:
subscription plans addressing their current needs, coupled with the ability to expand and deploy new technology into the future,
competitive pricing for the consumption of data and voice,
provision of a pooled data service,
provision of low-cost, low-volume data services for telemetry devices, and
increased data for mobile phone plans and a healthy MOTIF (Mobile Only Technology Innovation Fund).
For its fixed voice requirements, Council received:
new telephony, a service addressing current needs,
the ability to expand the service over time, and
highly competitive pricing.
For fixed data, Council received:
the provision of a managed WAN;
expansion of the Texas Depot's connectivity with fixed data services,
the ability to expand and deploy new technology over time including NBN,
the provision of 4G redundancy to each site, and
higher speeds for internet and data.
Engaging the expertise and consultation of Peak Services has returned significant performance and cost benefits to Council. As a result of the sourcing process, not only were the telecommunications services greatly enhanced, but Council also achieved a 57% saving across telephone mobile, fixed lines, and data services, compared to the prices Council were previously paying.
"The financial savings were astounding and initially caused some concern [due to their unbelievable magnitude], however, the pricing offered matched that of similar proposals that Peak Services had seen which again gave us the confidence in the proposal before us" said Jason.
Learnings
Besides the aforementioned significant savings realised by Council through this sourcing initiative, some learnings were also attained as follows.
Telecommunications are one of the most critical systems managed by a local government and a stable, efficient and value for money service is essential.
Engaging ICT sourcing and telecommunications expertise can provide significant improvements and savings to local government telecommunications services.
This sourcing process clearly identified that operating in remote locations does not translate to a need to pay more for a lower quality service but that quality, cost-effective solutions are available to the regions and even more so as technology solutions continue to progress.
Using an independent ICT sourcing consultant such as Peak Services Procurement can ensure a positive working relationship is kicked-off and maintained by the council with the selected telecommunications provider following the completion of sourcing and negotiation activities through the independent consultant.
---
How Peak Services can help?
This is the third client Peak Services Procurement have supported in procuring Telecommunication Services; each time achieving significant dollar savings, improved service levels, and modernising and future-proofing their telecommunications.
The Peak Services Procurement team are experts in ICT strategy and procurement including telecommunications, unified communications, ERP strategy and sourcing, business systems and cloud services. For support in enabling you to work more strategically with your ICT procurement requirements to optimise service levels and deliver value for money, Peak Services Procurement can assist with:
Procurement strategy, governance and risk management
Category management development, segmentation and strategies
Managed procurement sourcing services for your ICT categories and needs.
Contact Brian Jackson, Director Consulting Services by email bjackson@wearepeak.com.au or phone 0467 767 825