A word from Brent, Managing Director and CEO | August/September 2023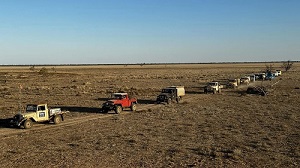 Article by Brent Reeman, Managing Director and CEO
As always there's a lot going on across the Local Government sector. Conference season is upon us so no doubt you'll run into us somewhere in Queensland.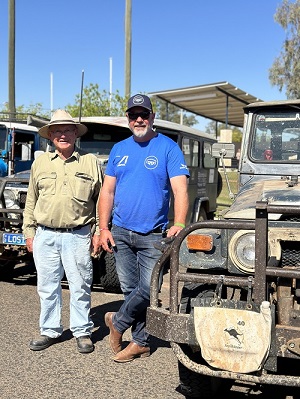 We caught up with 6 councils over 8 days while in outback Queensland on the Long Drive For Drought. This year's event took us through South West Queensland, kicking off in Goondiwindi and finishing in Birdsville, raising money and awareness for Drought Angels.
If you'd like to donate, head here: DONATE View full image gallery here IMAGE GALLERY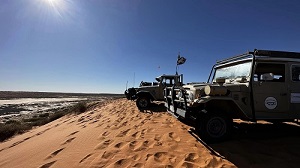 Not only do we raise awareness of the impacts from disasters that affect rural and remote communities, but we also raise the tourism profile of the regions we visit, create a social impact opportunity for the smaller communities and provide a much needed cash injection to those communities during the event. The broader public very quickly lose sight of drought; the moment there is a sprinkle of rain, we can forget the hardships. And how vulnerable our farmers are when you realise how quickly the environment can turn; after 3 years of rain the outback region was flourishing, and now it's dry again. That's why this event is so important.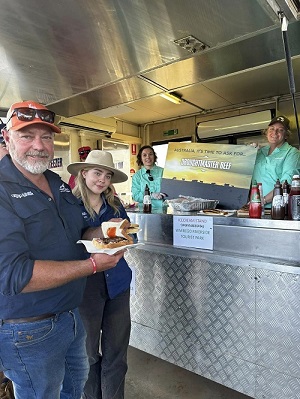 I am pleased to announce that once again we smashed our $100K target and to date our fundraising effort is sitting over $146K and still counting. We won't know the final number for a few more weeks yet. Collectively that means we have raised over $410K over the last 4 years of Long Drive for Drought, with 100% of these funds going to Drought Angels to support your farmers and your communities.
I would also like to acknowledge Peak Services for the in-kind support of running this event- without this support, this event couldn't run. We thank the councils we visit for getting involved and supporting our cause and hosting us at the community events along the way: Goondiwindi Regional Council, Balonne Shire Council, Quilpie Shire Council, Paroo Shire Council, Diamantina Shire Council, Barcoo Regional Council, and Bulloo Shire Council.
We'd also like to acknowledge our major sponsors Ampol Australia, Local Buy, Telstra, Hastings Deering, LGAQ, Travla Beer, QRL, Blooms the Chemist Kingaroy, Toyota Fleet Management, Ergon Energy, RACQ Foundation, Komatsu, McKinnons Cruisers, DroughtMaster, Manage My Fleet, Oly Homes, Graincorp and the many other small businesses that make financial and in-kind donations – thank you for your support.
I look forward to catching up with you at LGAQ's annual conference in a few weeks.
See you out there,
Brent