Benefits of Engaging a Specialist Procurement Advisory Service
By Matthew Britz, Senior Procurement Consultant, Peak Services
To plan anything, whether it be a workout cycle, a diet, an out-of-town holiday or buying products and services from suppliers, you must start from a baseline. This means some serious and honest evaluation needs to take place first. Where are you at today? Where have you been in the past? And where do you want to be in the future? Procurement is not simply 'who can supply the goods or services at the right time and for the right price' but involves a wide range of considerations to get it right.
Evaluating a situation will give you more control and provide you with more insight to remove standard procurement uncertainties. Considerations can include:
who are the suppliers in the

market

where are they located

how long will the procurement process

take

what is a valid

price

what should the evaluation criteria

be

what

legal, health and safety obligations need to be considered

what contract conditions should apply and

what

approval and probity process should be followed?
There is a critical factor that often gets ignored when considering the above procurement uncertainties: expertise! There is a delicate balance between knowledge and experience. Experience can build knowledge that is both deep and tangible. Knowledge alone, however, is just theory, and theory can quickly unravel in complex procurement environments. How good are you at your defined procurement skills? If we think of our skills matrix like a chain, we are only as strong as our weakest link. All roles across the procurement spectrum are challenging if executed well and it takes at least 10 years working full-time in a mid to senior procurement role to master holistically. Even the entry roles of procurement analysts are more complex and challenging than many consider it to be, if it is to be done correctly.
Risks

c

ommonly

o

verlooked

d

uring the

p

rocurement

p

rocess

i

nclude:
c

onflict of interest, confidentiality and probity risks

p

olitical

,

reputational

and legal

risks

c

ompliance to health, safety and environmental requirements

c

orrect assessment of s

uppliers' technical expertise

,

previous experience

and

financial stability

r

isks

suppliers don't have adequate internal processes and systems

for

training, competency and induction

s

, safety systems for high-risk activities, emergency and disaster control procedures

and subcontractor engagement processes

l

ead time risks for transport, logistics and freight requirements

compliance to contract terms and conditions (indemnities

and

liabilities)

local content and geographic considerations for operational depo

ts and supply

locations

selection of tender evaluation criteria and weightings to identify appropriate suppliers

selection of key performance indicators to monitor supplier performance

f

it

-

for

-

purpose IT system for t

ender distribution, clarification tracking and lodgement of

suppliers'

tender responses

.
Pricing

m

odels

and

c

onsiderations

to

s

upport

c

osts

s

avings:
Once the tender process is complete and the contract has been awarded to the successful supplier, the buying organisation loses its negotiation leverage if certain pricing was not identified and requested during the procurement process. Suppliers are aware their pricing can be inflated once the contract is signed and supply has commenced, as the risk of the buyer starting the tender process all over again is low and suppliers are aware it takes time, money and resources to re-process a tender and puts the supplier in a position where they can dictate rates, terms and conditions that may not be competitive.
Do your existing contracts have the following pricing options and considerations included?
When building your pricing schedules for your tender packages, there are various pricing options to first consider that can could include lump-sum pricing, unit rate pricing or schedule of rates pricing that must match the scope of supply or service. Other pricing considerations may include whether you include fixed pricing, rise and fall indexes, milestone payments, volume discounts, wet weather and standby costs, mobilisation and transport costs, warranty periods for defective goods and services, and conformation if fuel, operators and maintenance costs are included in plant and equipment pricing, to list just a few.
Peak Services Procurement Office has real-world examples regarding this topic and has been engaged in developing tender packages, assessment criteria, scopes of work and evaluating tender responses for a wide range of councils and not-for-profits across Queensland, Northern Territory and Tasmania. Peak Services specialises in procurement and tender packages for:
Plant Hire Tenders (Wet

/

Dry Hire)

Lease Agreements for (Community Sports, Recreation and Aquatic Centres)

Facilities Maintenance (Plumbers, Electricians, Painters, Builders, Pest Control and Landscaping)

Design and Construction Tenders (Administration Offices and

Tourist

Structures)

Tenders for Waste Management (Community Waste, Kerbside Collection and Recycling Services)

Information, Communications and Technology Systems and Services

Tenders for Fleet.
Most tenders take our team 80 to 100 hours to complete across a 12-week procurement cycle and involve procurement analysis, spend forecasting, scope development, tender package development, evaluation criteria, pricing model selection, supplier shortlisting, risk analysis, recommendation report writing and drafting the contracts ready for an award, once approval is obtained.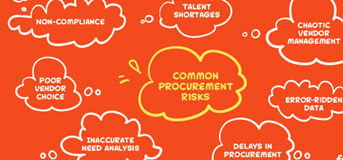 Peak Services utilises predeveloped procurement templates and systems that streamline the tender process. This means we can process tenders much faster than most in-house procurement resources and will save time and money – and reduce procurement risks – for your organisation.